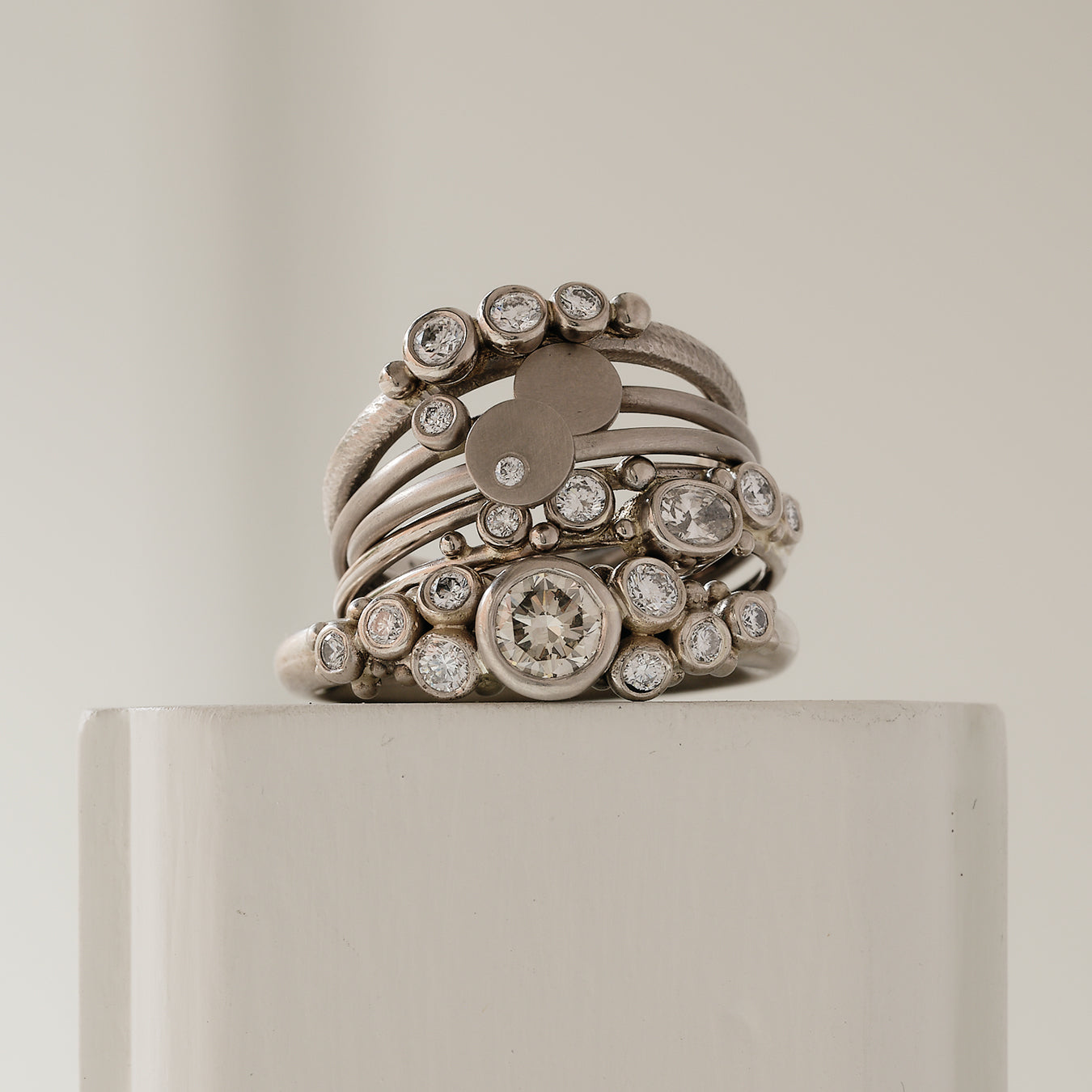 BUERHOLT
We believe that every piece, no matter how simple or intricate, should be unique and handcrafted. That's why we've designed our collections to reflect the best of Danish design - from our iconic Bubbles rings to our Dot collection. All of our pieces are made unique by our team of skilled artisans, who use the finest materials to create jewellerys in the highest quality.
Read more
Explore the Bubbles Colelction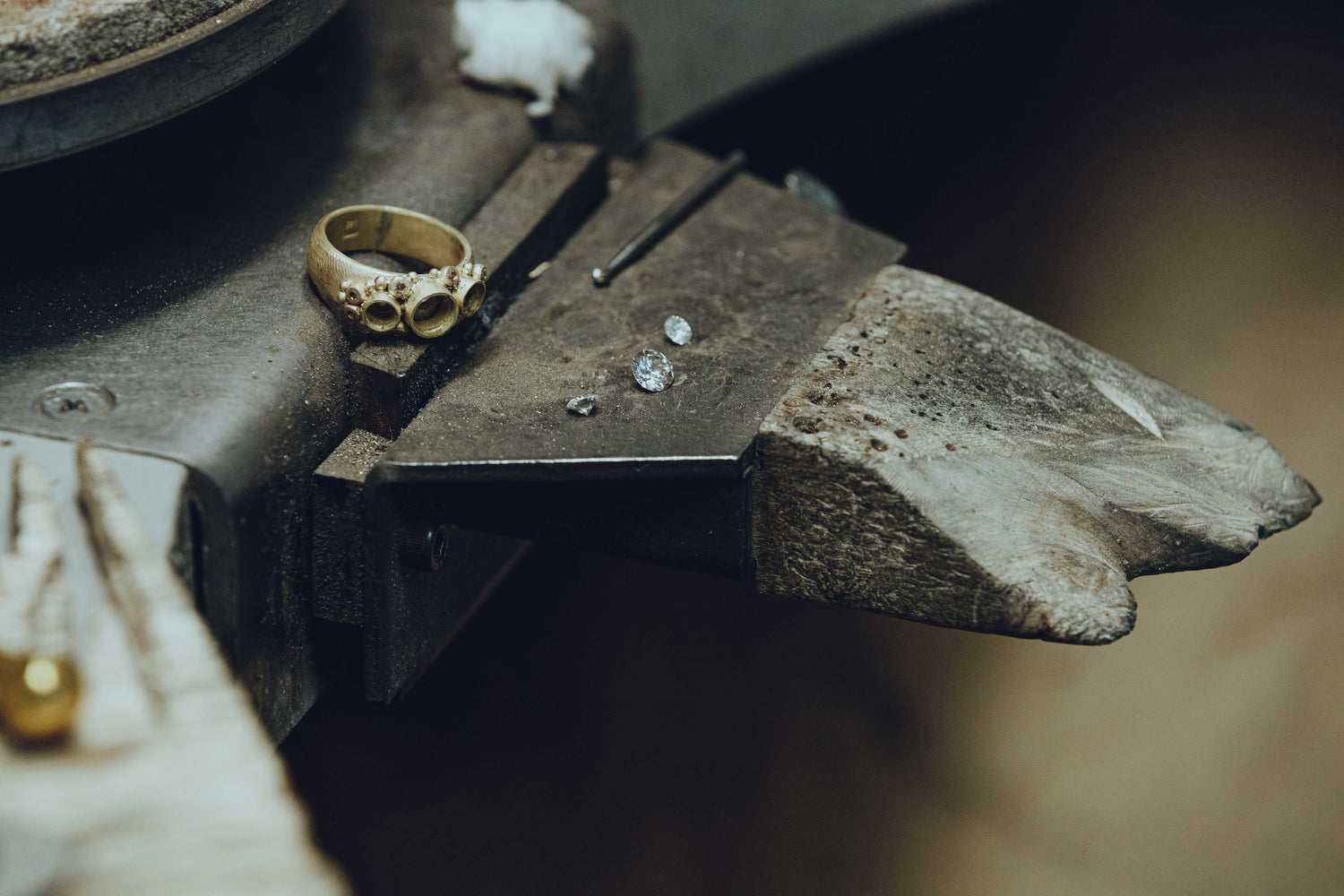 Renewal of jewelry
You may have an old gold necklace lying around at home that you inherited from your grandmother. You've never worn it, but you can't bear to part with it because it reminds you of your grandmother.
Why not make a new piece of jewelry from the gold? A piece of jewelry that you want to enjoy every day which will still preserve the memories. At Buerholt, we help you to store the emotional value in the jewelry while we design and renew your jewelry.
Contact
Book a free design meeting